Welcome to our Ranch
Your search for a colorful, quality performance horse has brought you here. Our program is centered on an outstanding dun quarter horse Stallion named Ben Mark.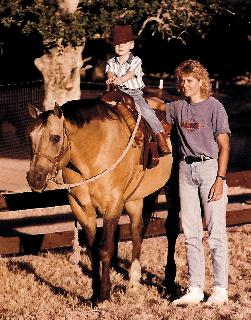 Ben Mark 28 years old
We have been fortunate enough to keep six daughters, and one really awesome son named Leavin My Mark!
Our breeding program is centered around Leavin My Mark, a 1991 Dun Stallion by Ben Mark. He is siring great dun foals that are providing their worth as athletes.
If you are searching for colored horses, we have several flavors-Duns, Buckskins, Grulla, Red Duns, Palominos, and Bay. Our horses are all foundation blood lines of exceptional quality and are eligible for Registrations as FQHR, AQHA, NFQHA, PHBA, IBHA and ABRA.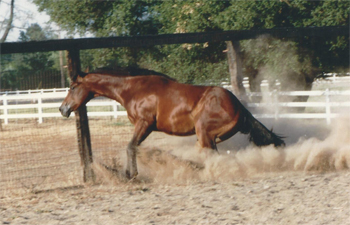 The Ben Mark bloodlines have gentle dispositions, superb athletic ability, excellent foot and bone and correct conformation. They are excellent horses for AQHA youth and amateur events, sturdy and quick enough for roping and ranch horses, and extremely athletic and "Cowy" for shows and futurities in N.R.H.A., N.C.H.A. and N.R.C.H.A. .
Some of the other bloodlines you will find in our Mares are Harlan's Tyree, King Fritz, Mr Gun Smoke, Otoe, Jessie James Leo, War Leo, Oklahoma Star, Harvey's Randy and Billy Maddon.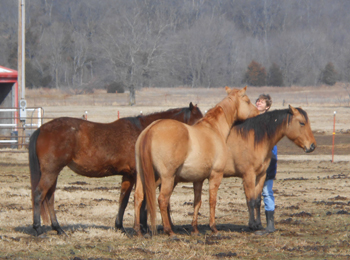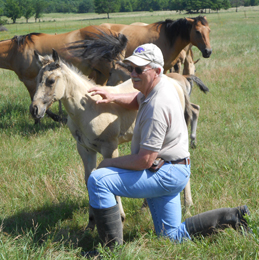 Dr. Bruce & Katherine Buller
8800 S. 4230 Rd.
Chelsea, OK 74016
918- 789-3423
© leavinmymarkqhfarm.com, Website designed by Jessica Mather Marketing